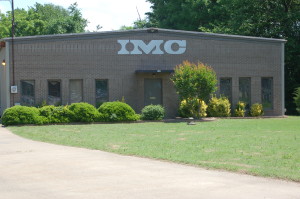 I M C Trailers * 3310 COMMERCIAL PARKWAY  * MEMPHIS, TN 38116
P 901.345.6001 – F 901.345.5383
email: mhill505@gmail.com
Terms And Conditions
I M C Trailers provides its services to you subject to the following conditions. If you purchase trailers via phone, website or on-site, you accept these conditions:
RETURNS I M C wants you to be 100% satisfied with your trailer purchase. Returns must be pre-authorized. Call 901-345-6001  with the Order#, PO# (if available) Item ID, and the reason for the return.
DAMAGED, LOST or SHORT SHIPMENTS Should a shipment arrive visibly damaged call us at 800-238-2536 to initiate a claim with the carrier and a new order for the damaged merchandise. Should a trailer arrive visibly damaged, you should REFUSE THE SHIPMENT and sign the delivery receipt " received damaged", as all visible damage must be noted at time of receipt. For all shipments under your collect carrier account, you must file the claim directly with the carrier. Call 901-345-6001 for assistance and/or to place a replacement order if required.
RIGHT TO PURCHASE Receiving quotes or viewing our website, does not constitute the right to purchase from us.
PRICES Prices are effective immediately when displayed on our web site or by formal quote and are subject to change without notice. All prices are quoted in US dollars. We reserve the right to pass on any surcharges or impose purchase restrictions or limits at any time. Quotations are valid for 10 days unless otherwise specified.
BACKORDERS If merchandise is not in stock, it will be placed on backorder for 90 days. Unless we have customer authorization to hold merchandise on backorder longer than 90 days, it will automatically be cancelled and you will be notified.
SALES TAX You are fully responsible for payment of all applicable state and local taxes, or for providing a valid sales tax exemption certificate. When placing an order, you must indicate which products are tax exempt. Trailers pick up at I M C will be charged local tax.
CHARGES All orders are subject to applicable shipping, freight, taxes, and handling charges. Shipping charges for ground service on all orders are determined by using a flat rate table that is based on the combined weight of all items on the order and the distance being shipped. In some cases, shipping charges may be less than our actual cost to process and ship, in other cases they may exceed our actual cost. Some freight carriers may impose surcharges, which vary by carrier and may change at the carrier's discretion. We will pass on this surcharge to you.
PAYMENT TERMS Terms for all customers are Cash, Bank Cashiers Check or those with established credit are Net 30 days,from the date of invoice (except for credit card purchases). If credit is not established, payment must be made through Cash, Bank check, Visa, MasterCard, American Express or Discover.  All payments must be made in U.S. currency. If you fail to make payment within thirty (30) days, we may defer shipments until payment is made, and/or begin collections procedures. You will be responsible for any collection cost incurred to collect delinquent amounts, including attorney's fees.
CREDIT BALANCE You agree that any credit balances issued will be applied within one (1) year of its issuance. If not applied or requested within one (1) year, any balance remaining will be subject to cancellation, and we shall have no further liability.
PRIVACY Please review our Privacy Notice, which also governs your visit to our website, to understand our practices.
ELECTRONIC COMMUNICATIONS When you visit our website or send emails to us, you are communicating with us electronically. You consent to receive communications from us electronically. We will communicate with you by email or by posting notices on this site. You agree that all agreements, notices, disclosures and other communications that we provide to you electronically satisfy any legal requirement that such communications be in writing.
COPYRIGHT All materials contained on our website are subject to the ownership rights of I M C Trailers and manufacturer partners. No permission is granted to you to print, copy, reproduce, distribute, transmit, upload, download, store, display in public, alter, or modify the content contained on this Site.
TRADEMARKS This website contains many I M C Trailers and third-party trademarks and service marks. All marks are the property of their respective companies. All rights in the intellectual property contained on this website including copyright, trademarks, trade secret and patent rights are reserved. Access to this website does not constitute a right to copy or use any of the intellectual property of I M C Trailers or its suppliers. Statutory notice contained herein represents trademark status in the United States.
LICENSE AND SITE ACCESS We grant you a limited license to access and make personal use of this site and not to download (other than page caching) or modify it, or any portion of it, except with our express written consent. This license does not include any resale or commercial use of this site or its contents; any collection and use of any product listings, descriptions, or prices; any derivative use of this site or its contents; any downloading or copying of account information for the benefit of another merchant; or any use of data mining, robots, or similar data gathering and extraction tools. This site or any portion of this site may not be reproduced, duplicated, copied, sold, resold, visited, or otherwise exploited for any commercial purpose without our express written consent. You may not frame or utilize framing techniques to enclose any trademark, logo, or other proprietary information (including images, text, page layout, or form) of ours without express written consent. You may not use any meta tags or any other "hidden text" utilizing our name or trademarks without our express written consent. Any unauthorized use terminates the permission or license granted by us. You are granted a limited, revocable, and nonexclusive right to create a hyperlink to our home page, so long as the link does not portray I M C Trailers, or its products or services, in a false, misleading, derogatory, or otherwise offensive matter. You may not use any I M C Trailers logo or other proprietary graphic or trademark as part of the link without express written permission.
ACCESS AND USE OF INFORMATION Access to this website is limited to viewing the linked webpages solely for legitimate business purposes to access the information provided by us at this website. Any access or attempt to access other areas of our computer system or other information contained on our system for any purposes is strictly prohibited. You may not use any information contained on this website other than in connection with a legitimate business purpose.
RISK OF LOSS All items purchased from us are made pursuant to a shipment contract. This means that the risk of loss and title for such items pass to you upon our delivery to the carrier.
DISCLAIMER OF WARRANTIES AND LIMITATION OF LIABILITY All information provided on this website is subject to change without notice. While efforts have been made to make this website helpful and accurate, due to the open nature of this website, and the potential for errors in the storage and transmission of digital information, we do not warrant the accuracy of information obtained from this website. All materials posted on this website are "as is" and without warranties express or implied. We disclaim all warranties including the implied warranty of merchantability and fitness for a particular purpose. We do not warrant that functions contained on this site will be uninterrupted or error-free, that defect will be corrected, or that this site or the server are free of viruses or other harmful components. We do not warrant or represent the use of the materials on this site in terms of their correctness, accuracy, reliability, or otherwise. Certain state laws do not allow limitations on implied warranties or the exclusion or limitation of certain damages. If these laws apply to you, some or all of the above disclaimers, exclusions, or limitations may not apply to you, and you might have additional rights.
LINKS This website may be linked to other sites which are not maintained by us. We are not responsible for the content of those sites. The inclusion of any link to such sites does not imply endorsement, sponsorship, or recommendation by us of the websites. We disclaim any liability for links from another website to our website, and to another website from our website. In order to link to our website, all users must comply with all the conditions and terms of our website.
Privacy Policy
We know that the security of your information, and the manner in which it is used, is important to you, and we appreciate your trust that we will use your information carefully and responsibly. The notice below describes our Privacy Policy. By visiting our website, purchasing our products, or using our services, you are accepting the practices described in this Privacy Policy.
PERSONAL INFORMATION We collect various types of information for all of our customers, including visitors to our website. The information we collect from customers helps us personalize and improve your shopping experience. Our web server collects general data pertaining to each website visitor, including but not limited to, their IP address, domain name, the referring web page, the length of time spent on each page, the length of time spent on the website, and the specific pages accessed during the visit. This information is collected to aggregate information from online and offline sources, facilitate system administration, improve the content of the website, customize and improve the user experience for visitors and customers, and improve customer service. We also collect personally identifiable and transactional information provided by customers and visitors that purchase products from the site. This information includes, but is not limited to, shipping information, credit cardholder name/number/expiration date and security code. We may also keep the content of the communications that are sent to us or to our Independent Sales Representatives. All this information helps us to respond to inquiries regarding the website.
COOKIES A cookie is a small file stored on your computer by a website to give you a unique ID. We use cookies to track new visitors to our website and recognize past customers so that we may present more personalized content. Cookies are used to assist us in customizing website information such as pricing, customer history and the storage of items in your shopping cart between visits. Cookies used by our website do not contain any personally identifiable information. We cannot identify a customer unless that information is provided voluntarily. If you configure your computer to block or erase cookies you will not be able to use certain features of our website.
USE OF INFORMATION We use the information that is collected from website visitors and customers to better serve customers, improve the content of the website, and customize the shopping experience for visitors and customers. We may also use the information collected to notify website visitors of changes to the website, to notify website visitors of new products, and for any other legitimate and lawful business purpose. We may choose to share information with third parties, such as suppliers, financial institutions, or third party service providers, and with any successor to our business' interest. We may disclose information about any website visitor in response to subpoenas, investigative requests (with or without subpoena) and other legal process, to exercise our legal rights and defend against legal claims.
SHARING OF INFORMATION Information about our customers is an important part of our business, and we are not in the business of selling it to others. We share customer information only as described below and with subsidiaries we control that either are subject to this privacy policy or follow practices at least as protective as those described in this privacy policy.
SALES REPS AND AGENTS We utilize other companies and individuals to perform functions on our behalf. Examples include taking orders, fulfilling orders, delivering packages, sending postal mail and email, removing repetitive information from customer lists, analyzing data, providing marketing assistance, providing search results and links (including paid listings and links), processing credit card payments, and providing customer service. They have access to personal information needed to perform their functions, but are not allowed to use it for other purposes.
BUSINESS TRANSFERS As we continue to develop our business, we might sell or buy stores, subsidiaries, or business units. In such transactions, customer information generally is one of the transferred business assets but remains subject to the promises made in any pre-existing privacy policy (unless, you consent otherwise). Also, in the unlikely event that our company or substantially all of its assets are acquired, customer information will be one of the transferred assets.
PROTECTION We release account and other personal information when we believe release is appropriate to comply with the law; to enforce or apply our conditions of use and other agreements; or to protect the rights, property, or safety of our company, our users, or others. This includes exchanging information with other companies and organizations for fraud protection and credit risk reduction. This does not include selling, renting, sharing, or otherwise disclosing personally identifiable information from customers for commercial purposes in violation of the commitments set forth in this privacy policy.
SECURITY We work to protect the security of your information during transmission by using Secure Sockets Layer (SSL) software, which encrypts information you input. However, we cannot guarantee that all electronic commerce is totally secure. It is important for you to protect against unauthorized access to your password and to your computer. Be sure to sign off when finished using a shared computer.
CONDITIONS OF USE, NOTICES, AND REVISIONS If you choose to visit our website, your visit and any dispute over privacy is subject to this privacy notice and our conditions of use, including limitations on damages, arbitration of disputes, and application of the law of the state of Tennessee. If you have any concern about privacy at our company, please send us a thorough description of your concern to info@imcsupply.com, and we will try to resolve it. Our business changes constantly, and our privacy policy and the conditions of use may also change. We may email periodic reminders of our notices and conditions, unless you have instructed us not to, but you should check our website frequently to see recent changes. Unless stated otherwise, our current privacy policy applies to all information that we have about you and your account. We stand behind the promises we make, however, and will never materially change our policies and practices to make them less protective of customer information collected in the past without the consent of affected customers.
LINKS This website may be linked to other sites that are not owned, maintained or operated by us and not subject to the same privacy policy and other policies. We are not responsible for the content of those sites or for the use of any information collected from you by those sites. The inclusion of any link to such websites does not imply any recommendation or sponsorship of such websites and we disclaim any liability for links from another website to this website, and also to another website from this website.
POLICY UPDATES We may update this policy from time to time. Please check the website periodically for updates. Policy updates shall be effective the date the change is posted on the website. Notice of any material changes in the manner in which we handle personally identifiable information under this policy will be provided on the website.
PRIVACY POLICY IS SUBJECT TO CHANGE WITHOUT NOTICE